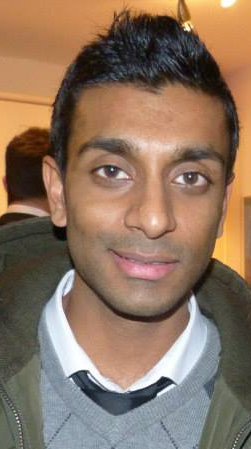 Peysh Patel
University/Organization: Leeds Institute of Cardiovascular & Metabolic Medicine
Country: United Kingdom
Biography
Dr Peysh Patel is a Cardiology Registrar & Clinical Research Fellow based in Leeds, UK. His undergraduate training was at University of Cambridge, where he acquired a Masters in Pathology and obtained multiple college prizes. During this period, he also completed a sub internship in paediatric cardiology at Harvard Medical School. He received the prestigious appointment of Cardiology Academic Clinical Fellow in 2013, which enabled him to conduct a Postgraduate Diploma in Health Research (with Merit). He has represented on multiple committees at deanery level, including Associate College Tutor for the Royal College of Physicians for two successive years.
He also acts as a manuscript reviewer and has sat on the editorial board for various journals, including Archives of Clinical Hypertension, Echo Research & Practice, Journal of Cardiovascular Medicine & Cardiology and student BMJ. He equally has a fervent interest for medical education, and has previously authored questions for the online medical resource 'Passmedicine' and acted as a guest facilitator for AuthorAID online courses in research writing. Moreover, he is heavily involved with the University of Leeds undergraduate curriculum in the capacity of personal and academic tutor, and faculty member for ultrasound courses. He has published over 30 articles in peer-reviewed journals, and presented over 30 abstracts at national and international conferences. He was previously a reviewer of book proposals for Hodder Arnold publishers. His research interests are in cardiovascular physiology and dysrhythmias, and he is currently involved in the writing of two book chapters which are due to be published in 2018.
His Research interests are cardiovascular physiology and dysrhythmias.