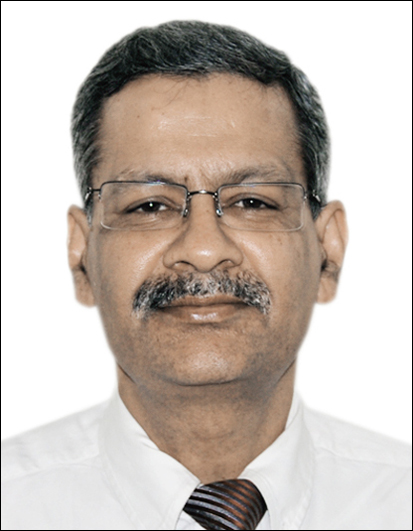 Anoop Misra
University/Organization: Fortis C-Doc Hospital
Country: India
Biography
Prof. Anoop Misra is the Chairman, Fortis-CDOC Center of Excellence for Diabetes, Metabolic Diseases, and Endocrinology, and Director, National Diabetes, Obesity and Cholesterol Foundation, and Diabetes Foundation (India). He has been a faculty at the Department of Endocrinology and Human Nutrition at the Southwestern Medical Center in Dallas, Texas, USA, and former Professor of Internal Medicine, All India Institute of Medical Sciences, New Delhi. In January 2012, he has been conferred Honorary Professorship from Institute of Life Sciences, Hyderabad, with a mandate to steer Diabetes and Metabolic Research program. He is in Advisory Board Member of British Medical Journal.
He has more than 30 years of experience in teaching, service, research and community health intervention programs directed towards Asian Indians and particularly for underprivileged people. He is an advisory board member of National Program for Cancer, Diabetes, and CVD. He has been a member of World Health Organization and Indian Council of Medical Research Expert Groups for Childhood Obesity, Fatty Liver, Diabetes, and Gestational Diabetes and Member, Governing Committee, National Institute of Nutrition, National Nutrition Monitoring Bureau, and Expert Committee for Drugs Controller General of India, India.
He has published numerous scientific papers in the National and International journals. He has been awarded highest award for medicine in India Dr BC Roy award (2006) and prestigious National Honor, Padma Shree (2007). He has been conferred two National awards 'Americare Award' (Americare Foundation) and "Swastha Bharat Samman" (from Zee TV) for most outstanding contribution to Diabetes in India. He has received "Outstanding Investigator Award" from World India Diabetes Foundation in 2013.
He has given 24 named orations in India and neighbouring countries. He is member of editorial boards of 15 international journals, including Associate Editor of "Diabetic Medicine" and "Diabetes and Metabolic Syndrome: Research and Reviews". He has written three editorials for prestigious journal "The Lancet" and reviewer for more than 30 Journals including "Circulation" and "Journal Clinical Endocrinology and Metabolism".
Prof. Misra has several important scientific findings to his credit. He has lead countrywide consensus guidelines for obesity, the metabolic syndrome, physical activity and diets for Asian Indians. He has research collaborations with scientists from USA, UK, Australia, Netherlands, Canada, Malaysia, and Sweden. Project MARG and DISHAA, large nationwide intervention projects on nutrition and health of schoolchildren, has been conceptualized and carried out by his team and have been internationally lauded.
He has been personal physician to two former Prime Ministers of India.